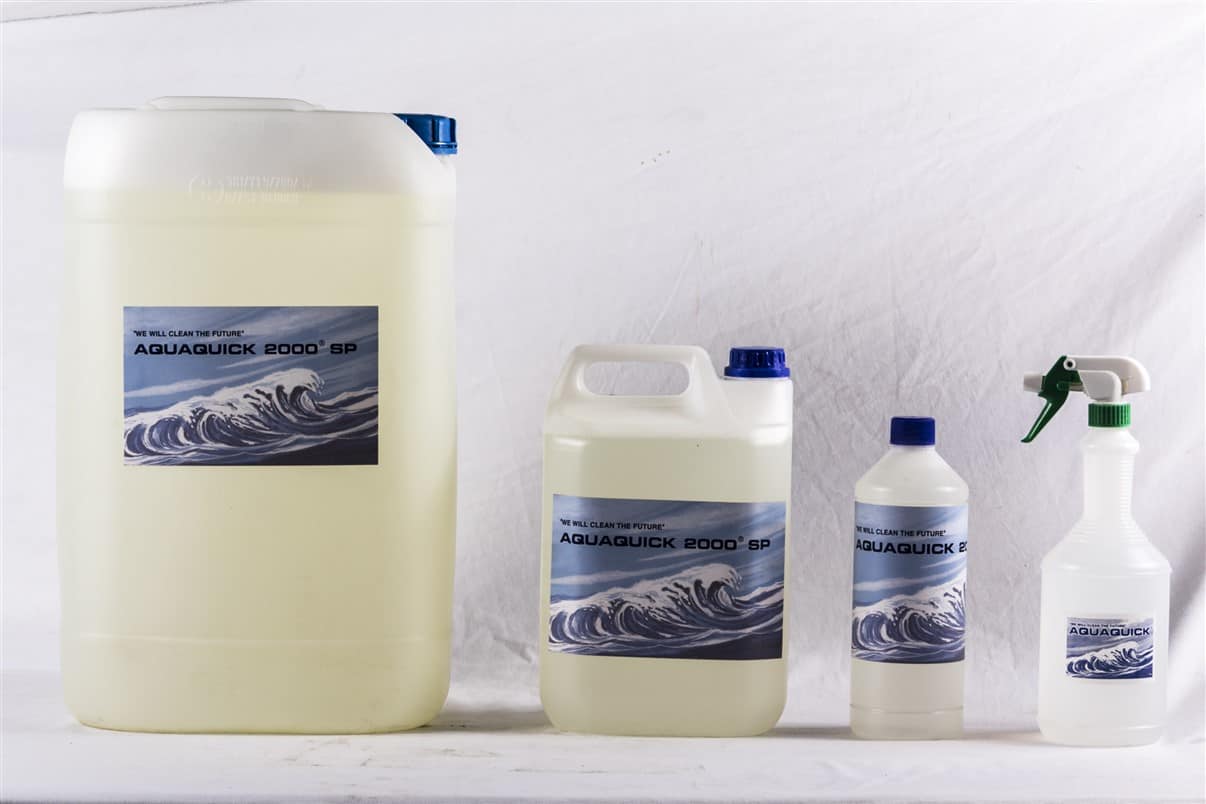 AQUAQUICK 2000 SP
AQUAQUICK 2000 SP is manufactured by AQUAQUICK GLOBAL. It is a product that beside being user friendly, is also a complete eco-friendly oil cleaning solution.
Using the AQUAQUICK 2000 SP you will learn that it is very suitable to clean and remove all mineral, animal, vegetable and synthetic oils and greases hydrocarbon).
You no longer need to struggle cleaning the surface using strong chemicals that may potentially affect your health and the safety of the environment, such as animals, plants, trees and other elements of nature.